Treatment Spotlight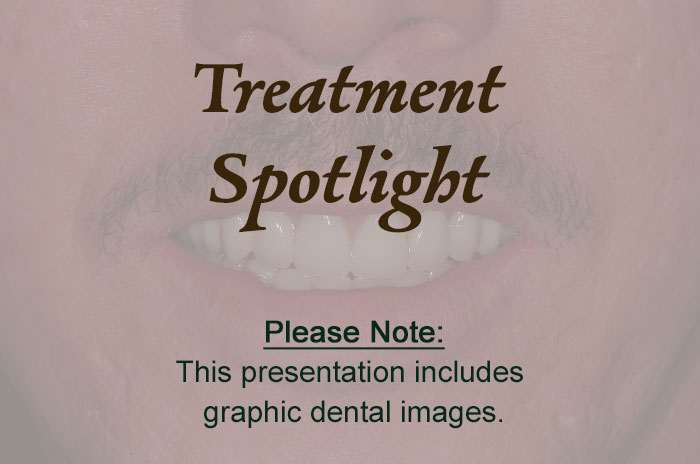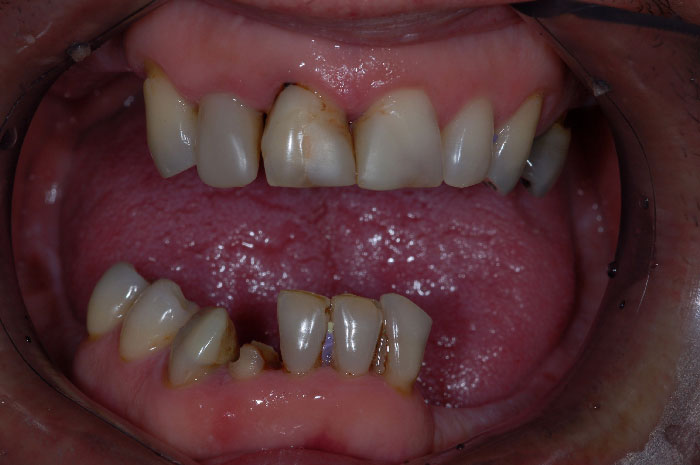 This 40 year old man began seeing Dr. Brown in 2007. He was very unhappy and embarrassed about his smile and wanted to improve his appearance. Due to the condition of his existing teeth, Dr. Brown was unable to save them. This patient was unsure about having dentures placed because he didn't want something in his mouth that would move around when he would eat or talk.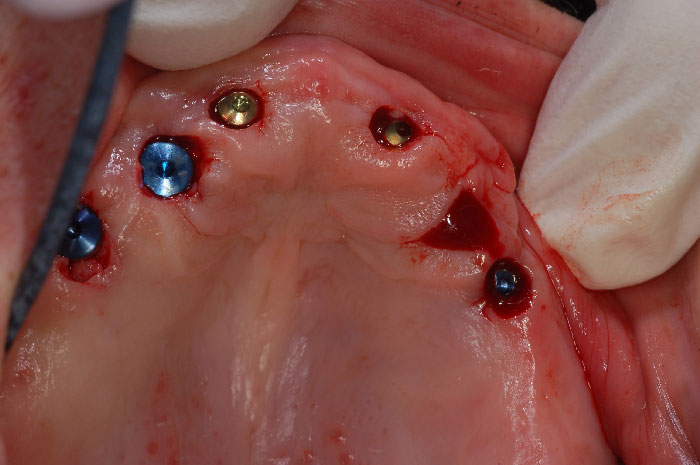 Dr. Brown gave the patient the option of placing implants and attaching dentures to them. This would allow the dentures to be fixed in his mouth and not move around while eating and talking. The patient was very excited and began treatment immediately. Dr. Brown extracted all of this patient's remaining teeth and fabricated dentures for the patient to wear until his bone healed and implants could be placed. The patient was allowed to heal for 8 months then Dr. Brown placed 5 implants in his upper jaw and 5 implants in his lower jaw.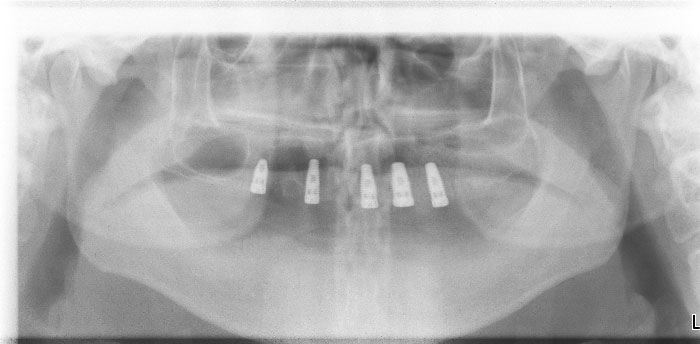 After implant placement the patient waited 11 months before having new dentures fabricated that could be attached to the implants. Denture implant abutments were screwed into the implants and Dr. Brown began the process of making new dentures.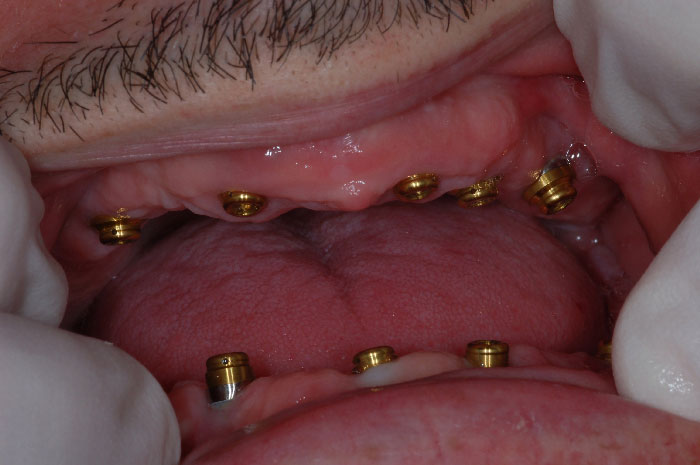 New dentures were fabricated with adapters in place that correspond to the abutments on the implants. The dentures were snapped into placed and adjusted for proper fit and function. They are very stable and do not move around. The patient is very happy with the outcome of his treatment!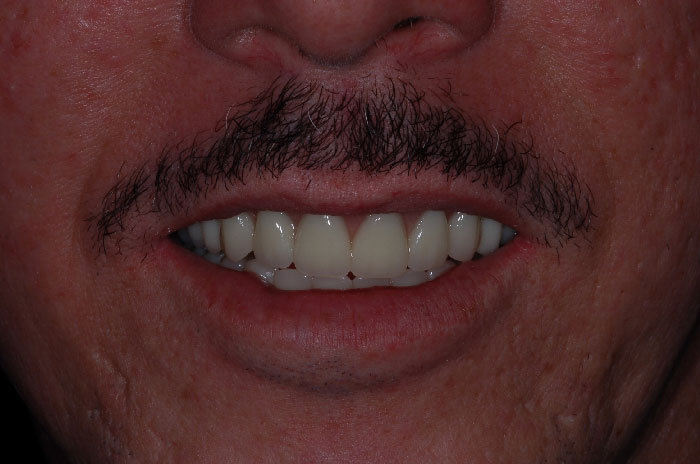 This patient continues to visit Dr. Brown for routine appointments. His implants were placed 4 years ago. At his visits Dr. Brown will tighten the screws if necessary and take x-rays to check for bone loss around the implants. These implants have displayed no bone loss and his dentures still fit as tightly as when they were first placed.
Call today to schedule an appointment!
812.490.9995